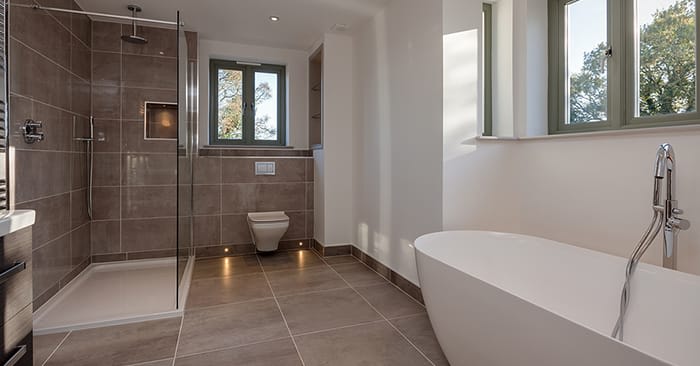 Taking a nice, hot shower is always relaxing. But taking a shower at a spa really ups the relaxation factor.
So how do you recreate that indulgent, relaxing shower experience at home?
A recent article from realtor.com outlined different ways to upgrade your shower—and turn it into a more spa-like space—in 2023, including:
Go doorless. Doorless open showers are a staple at upscale spas. The doorless design can make the shower feel more open and spacious, adding to the luxury experience. And, with some budget, you can recreate that luxury experience by installing your own doorless open shower at home. (How much of a budget? You'll need to have a doorless shower custom designed for your space—and the project can cost upwards of $5000.)
Dim lighting. The dim lighting in spas adds to the relaxing vibe—and installing that same kind of soft, dim lighting in your shower is an easy (and affordable!) way to recreate that relaxing spa experience at home.
Botanical aromatherapy. It wouldn't be a spa treatment without aromatherapy. And if you want to create a more spa-like experience in your shower without doing a single renovation, you can easily bring that aromatherapy into your bathroom. Hang a bundle of eucalyptus or lavender from your shower head; when you run the shower, the botanicals will infuse the steam with the relaxing scents, creating a spa-worthy shower experience right from the comfort of your own bathroom.