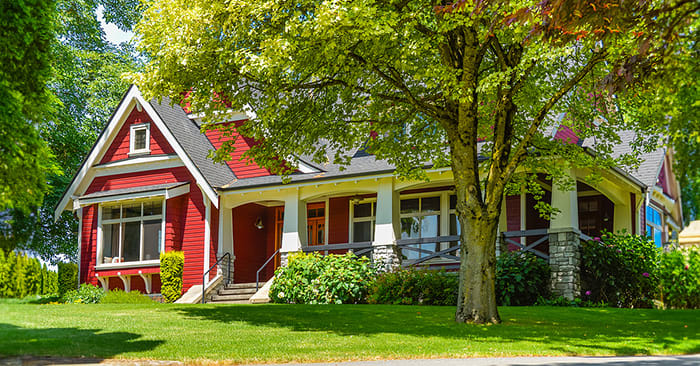 Trees and other large plantings can add a lovely ambiance to your yard. But when it comes time to sell, are those trees going to be more of a help, or a hindrance?
It depends. There are both advantages and disadvantages to planting large trees on your property, and before you start planting, you need to understand both, and how they might impact your home sale.
Pro: Insulation. If you live in an area with extreme summers or winders, well-placed trees can act as insulation, helping to regulate the temperature of your home, and lowering AC and/or heating bills in the process.

Pro: Health benefits. Trees aren't just nice to look at; looking at them may actually provide some benefits to your health and well-being. In fact, according to the article, viewing greenery from your window could have calming physiological effects, including lowering heart rate and respiration.

Con: Allergies. Trees may be beneficial to your health, but if you have allergies — for example, being allergic to pollen or tree sap — buying a home surrounded by trees could actually have a negative impact on your health.